NaturEtrade creating a marketplace for ecosystem services
NaturEtrade NFM: an exciting flood alleviation auction trial
posted by Gillian Petrokofsky on July 30th, 2018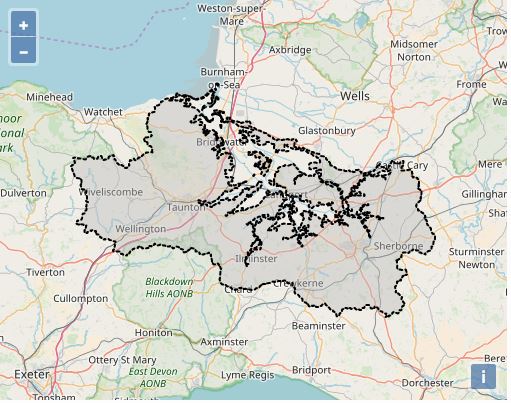 Farmers in the River Tone and River Parrett catchments within Somerset, UK can bid online for public money for works to help stop flooding in a new trial coordinated by the Farming and Wildlife Advisory Group SouthWest (FWAG), the Environment Agency, and Natural England. The trial, which will run from July 23rd until Sunday, August 12th, is of an innovative new online auction tool for land management measures, called NaturEtrade NFM. Funding is available for six natural flood management measures.
maize management
grassland sub-soiling
leaky structures
hedge planting
soil bunds and leaky ponds
hedge planting on bunds
If the auction is successful, it will help to shape future support for sustainable farming and food production. It is designed to test a more flexible and farmer-driven approach to delivering outcomes of public benefit, such as cleaner water, more sustainable soils, increased biodiversity, and carbon storage. NaturEtrade NFM is a simple online auction tool, on which farmers and land managers can bid for funding to deliver a selection of Natural Flood Management (NFM) measures. It will allow farmers to select locations on their farm where they would like to implement these measures, and will allow them to bid an amount it would cost for them to provide these measures. The most competitive bids will receive funding from Somerset Rivers Authority.
---
Workshop in Portugal
posted by Gillian Petrokofsky on July 16th, 2018

A highly successful and enjoyable one-day workshop for potential stakeholders was held at the University of Lisbon on 9th July. NaturEtrade was demonstrated with live mapping and ecosystem service assessments for the Iberian Peninsula, and the proposed auction system discussed. Knowledge was shared about the state of multiple ecosystem services in Portugal, particularly in forest, 85% of which are privately owned, and the potential for these stakeholders to engage with NaturEtrade to help decision-making on land management, including such highly relevant trade-offs between wildfire risk and the supply of provisioning (timber) as well as regulatory (carbon) ecosystem services. Thanks are due to Professor Margarida Tomé and Dr Susete Marques for setting the context for Portugal, and to Dr Ágata Lam and Dr Luis Fontes for wonderful local arrangements.
---
Securing our Natural Environment for future generations - 23rd-24th May 2018
posted by Alistair Yeomans on May 25th, 2018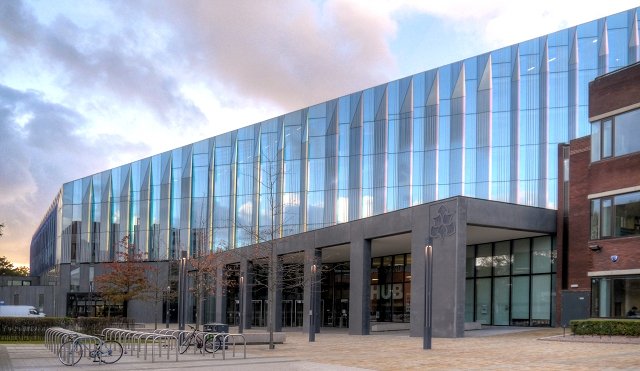 Dr Peter Long spoke about Naturetrade at the British Ecological Society and UK Conservation Agencies joint symposium 'Securing our Natural Environment for future generations' #N4FG18 on 23rd-24th May 2018 in Manchester.
This provided a great opportunity to network with representatives from the Joint Nature Conservation Commission (JNCC), Natural England, Scottish Natural Heritage, Natural Resources Wales and the Northern Ireland Environment Agency, and receive feedback on Naturetrade.
---
Portuguese forests and ecosystem services
posted by Alistair Yeomans on February 27th, 2018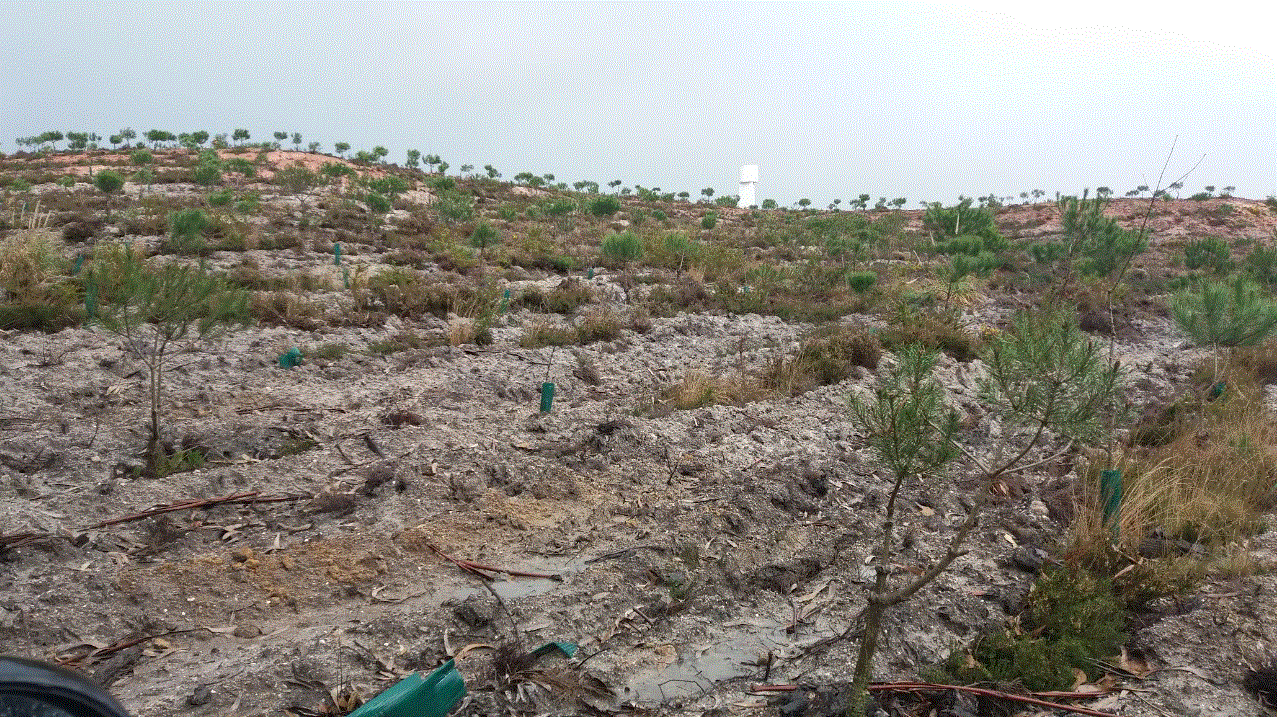 On the 27th Februaury Alistair Yeomans travelled to Portugal to meet with representatives of RAIZ, which is a centre for research and development and knowledge transfer for the sustainable development of Portuguese forests and the sustainable economy.
The design and development of Portuguese forest management platforms was discussed. A short presentation on NaturEtrade and the remote sensing assessment of ecosystem services was also provided. We aim to arrange a workshop in Portugal in the summer to disseminate the findings of the NaturEtrade project to a wider group of Portuguese land managers, policy makers and beneficiaries. It is hoped that this knowledge transfer workshop will help inform a new Horizon 2020 project of Portuguese forests and ecosystems services.
---
Visitors from Poland - 26th February
posted by Alistair Yeomans on February 26th, 2018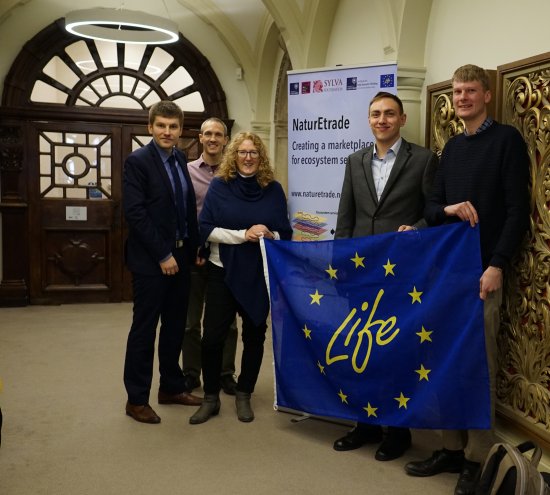 On 26th Feb 2018 we were visited in Oxford by Mariusz Kacprzak and Marcin Spiralski from the Institute of Aviation in Warsaw, Poland. This was an opportunity for us to find out about another LIFE+ project, HESOFF http://hesoff.eu/ , and share knowledge about Naturetrade.

The HESOFF team have developed an airborne instrument which collects data which has the potential to inform forest management practices. Their capacity to collect high spatial resolution data from an airborne platform over small areas complements the Naturetrade approach, which uses satellite data at lower resolution, but over the whole of Europe. We discussed the possibility of validating some of the Naturetrade ecosystem services layers in case study sites in Poland. The may also be scope to collaborate on new projects in future.
---
Ecology across borders - Ghent, Belgium 11th-14th Dec 2017
posted by Alistair Yeomans on December 13th, 2017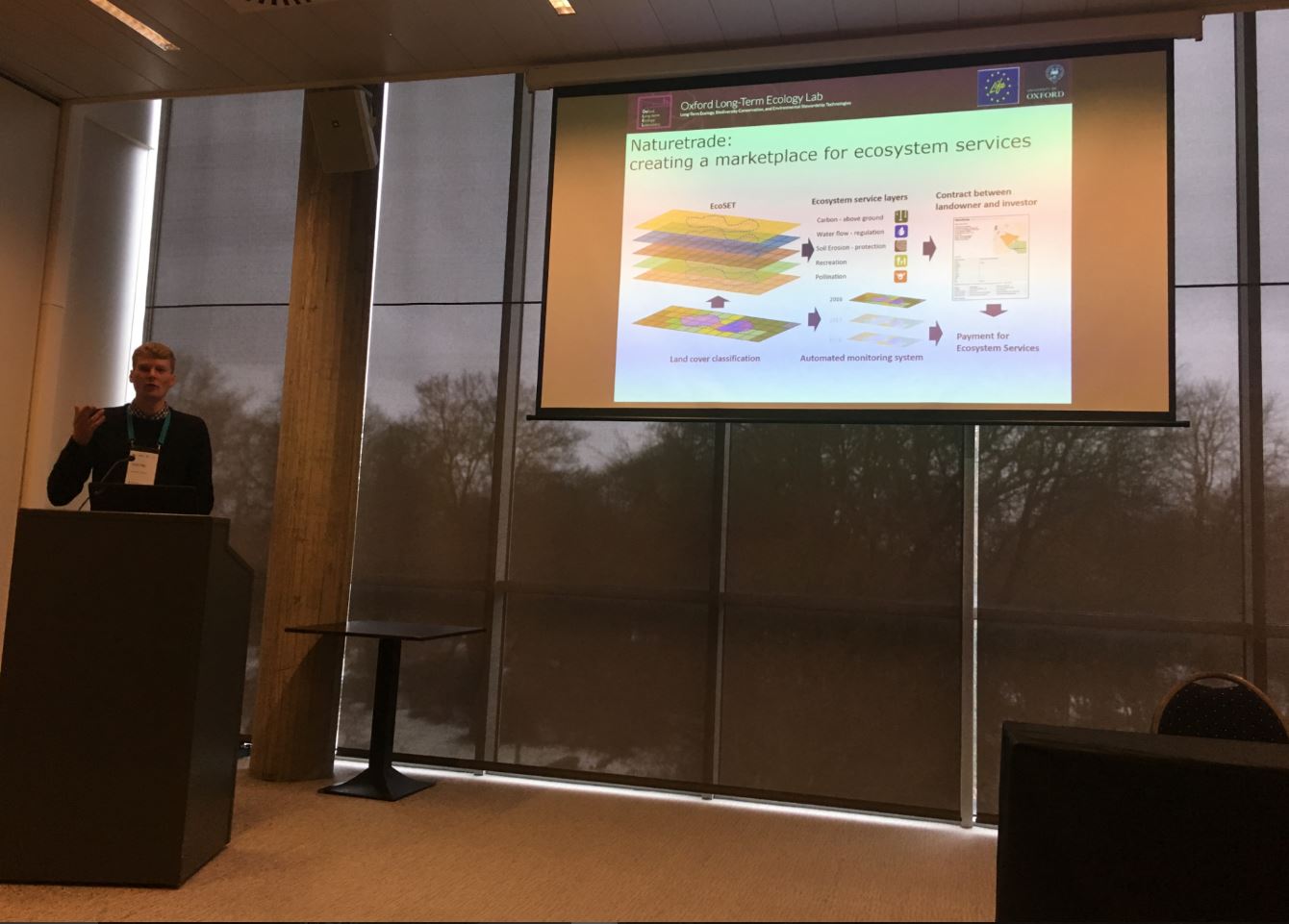 OxLEL's Dr Peter Long gave a presentation on Naturetrade at 'Ecology across borders', the joint annual meeting of the British Ecological Society (BES), The Ecological Society of Germany, Austria and Switzerland (GfO), The Netherlands-Flanders Ecology Society (NECOV) and the European Ecological Federation (EEF). The meeting was held in Ghent, Belgium 11th-14th Dec 2017. His talk, to a packed room, was well received and there were some good questions.
This meeting provided the opportunity to meet a number of other groups developing models for ecosystem service provision, especially cultural services, and compare our approaches.
---
Estonia - 6th & 7th December 2017 - NaturEtrade Workshop
posted by Alistair Yeomans on December 12th, 2017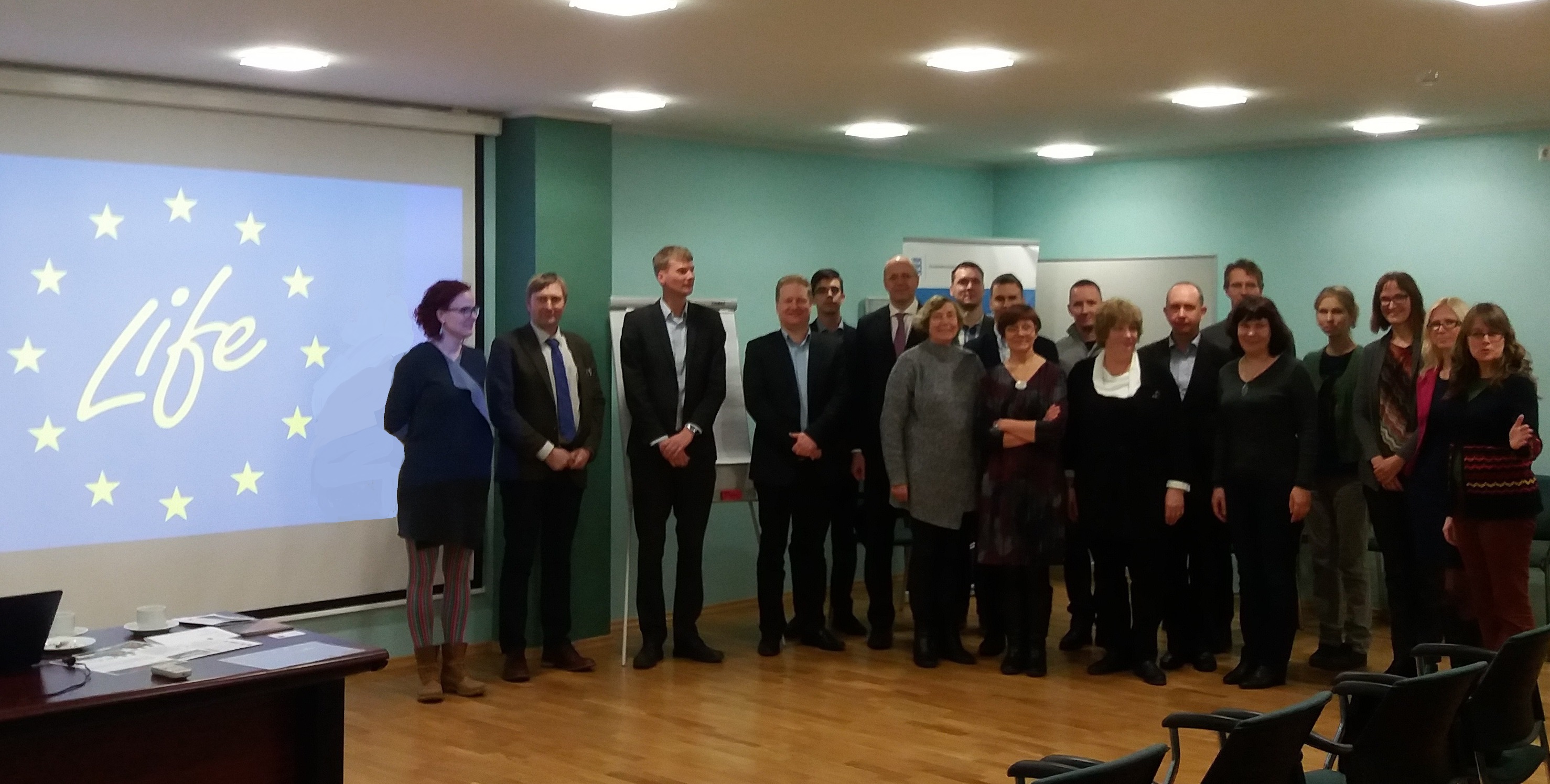 Dr Peter Long and Alistair Yeomans held a NaturEtrade workshop for a day and a half at the Estonia Ministry of the Environment in Tallinn on 7th and 8th December 2017.
About 30 delegates attended from the Environment Ministry and its agencies as well as NGOs, private forestry company representatives, land owner representative groups, and academics.
We explained the concept and scope of the NaturEtrade project and demonstrated the system live using Estonia data. We received many useful questions and feedback. The Estonian Government is very advanced in how it uses online technologies, and interested in this kind of project. Delegates were keen to explore the use of cadastral data (as we have done in England and Wales) and will investigate if it is possible to provide these layers from their Government's GIS system.
We also received useful comments about how to frame what NT does in terms of describing the trading of ecosystem services. After in-depth discussion the audience largely seemed comfortable with the concept of sponsoring private landowners to maintain rich ecological land cover (with the consequence of maintaining ES provision for society). At this point it is not really clear who the buyers might be in Estonia, other than perhaps government institutions.
There was some feeling that Estonia might not yet be ready for live NT transactions. There is an ongoing process of land use planning at municipality level, there may need to be some public engagement to get landowners to understand more about Natural Capital and Ecosystem Services before they would engage with PES systems. However it was acknowledged that PES is already happening in Europe and that NaturEtrade is presents an efficient way of lowering transaction costs.
---
OxLEL welcomes the Greek Task Force for the LIFE Programme to Oxford
posted by Alistair Yeomans on November 22nd, 2017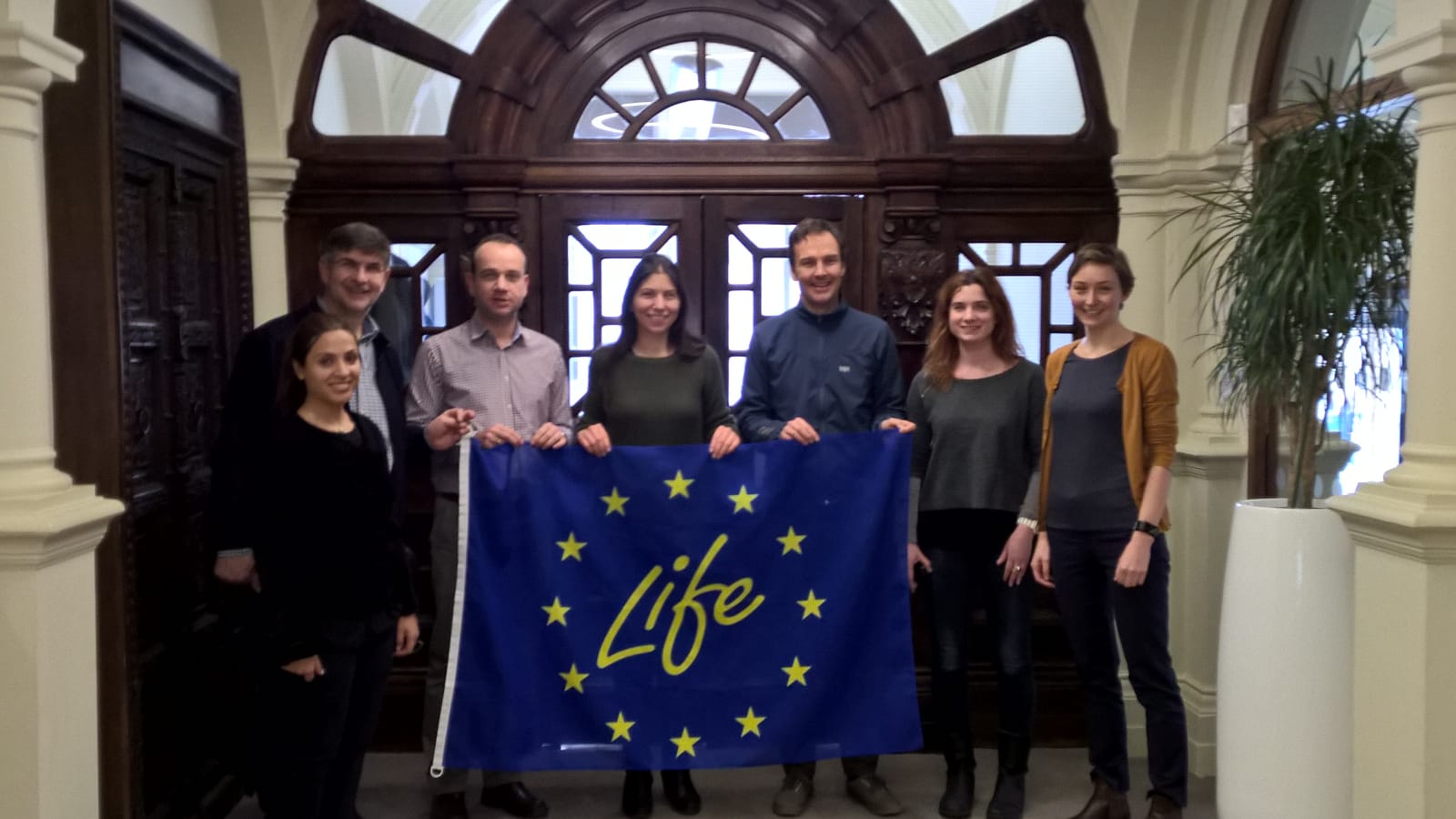 Dr Gillian Petrokofsky, Dr Beccy Wilebore and Alistair Yeomans hosted George Protopapas, Kellie Koligiogas, Dr Katerina Koutsovoulou and Dimitris Chomatidis at the James Martin School at the University of Oxford.
The OxLEL representatives provided an overview of the NaturEtrade project which was followed by a discussion on the principles of PES and if such an approach as NaturEtrade could work in Greece. The Greek Task Force then provided a summary of their work in Greece.
About the Greek Task Force for the LIFE Programme
The GR-LTF falls within the LIFE Capacity Building Program and will run from 01/01/2016 to 30/04/2019. Coordinating beneficiary of the project is the Green Fund and associate beneficiary the Ministry of Environment and Energy. The project will be coordinated by George Protopapas, who is the National Contact Point for the LIFE Programme.
The aim of the project is to strengthen the National Contact Points for the LIFE Programme, for the effective participation of Greece in LIFE projects, in order to promote environmental and climate policy through integrated projects. In order to meet the Project's needs, a LIFE Task Force of 5 dedicated officers has been established:
Nature/Biodiversity Officer
Environmental Officer
Climate Change Officer
Data Management/GIS Officer
Environmental Communication Officer
LIFE Task Force will provide relevant know how, assistance and consultation to potential LIFE stakeholders and beneficiaries, at the national, regional and local level, enhancing collaboration among authorities and stakeholders, organizing meetings and workshops at the national and regional level, providing technical assistance for integrated projects, promoting the cooperation in international project proposals and the involvement of the private sector in co-financing of projects.
Moreover, LIFE Task Force will provide assistance to public services, municipalities and the competent authorities, for the coordination and financial management of LIFE projects, in order to enhance their capacity and effectiveness in project implementation.
It is the first time that a department, adequately staffed, will deal with LIFE Programme issues in Greece.
---
Valuing land for natural capital - NERC Knowledge Exchange - Tatton Estate
posted by Alistair Yeomans on November 1st, 2017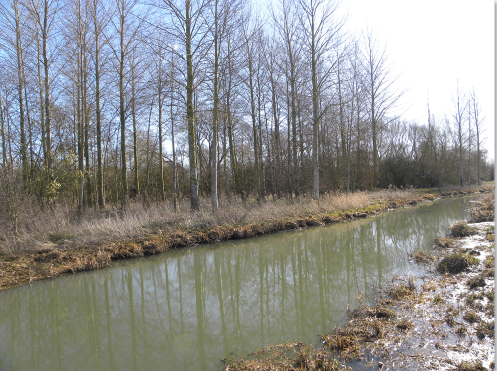 The valuing land for natural capital benefits event was designed to help landowners, estate managers and those involved in land valuation understand what tools are available for the appraisal of nature's benefits. Feedback was also gathered on how existing tools could be developed to make them more suitable for users.
The event was organised by NERC Knowledge Exchange Fellow Alison Smith and the Ecosystems Knowledge Network. The meeting was held at Stock Farm on the Tatton Estate, Cheshire (generously hosted by Henry Brooks of Tatton Estate). Three tools were presented that can work at the catchment and estate level (Viridian Logic, NaturEtrade and SENCE), as well as a checklist approach developed by Alison Smith.
There was interest in NaturEtrade, especially the marketplace. We got useful feedback on the tool from Estate owners and managers.
Meeting date: Tuesday 31st October.
Partner organisations: RICS Rural Group and CLA
---
Engagement with developers of the geospatial software libraries which power Naturetrade
posted by Alistair Yeomans on August 18th, 2017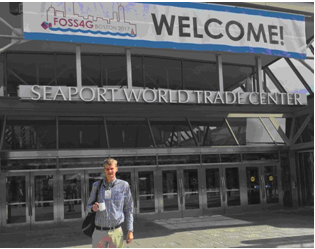 Peter Long presented Naturetrade at the Open Source Geospatial Foundation (OSGEO) Free and Open Source Software for Geospatial (FOSS4G) conference, held 14th-18th Aug 2017, in Boston, USA.
This conference is key to keeping abreast of new developments in the many software libraries which underpin the Naturetrade web-based tool. Our end users (landowners and purchasers of ecosystem services) who interact with the Naturetrade website don't see the software stack, but their user experience requires some magic behind the scenes to perform environmental modelling and serve up data to users. FOSS4G is the global meeting for the developers of all the technologies used in Naturetrade, and this was a chance to explore the cutting edge of new possibilities for environmental web services which have now been made possible by developments in software. In turn, the developers are very interested to learn about environmental use-cases for their software, such as Naturetrade. This was also an important opportunity for networking with people who have built successful businesses upon free and open spatial data and geospatial software, which has been helpful in planning for the afterlife of the Naturetrade LIFE project. Travel was supported by NERC.
http://2017.foss4g.org/
---
PES marketing workshop with Surrey Nature Partnership
posted by Alistair Yeomans on July 25th, 2017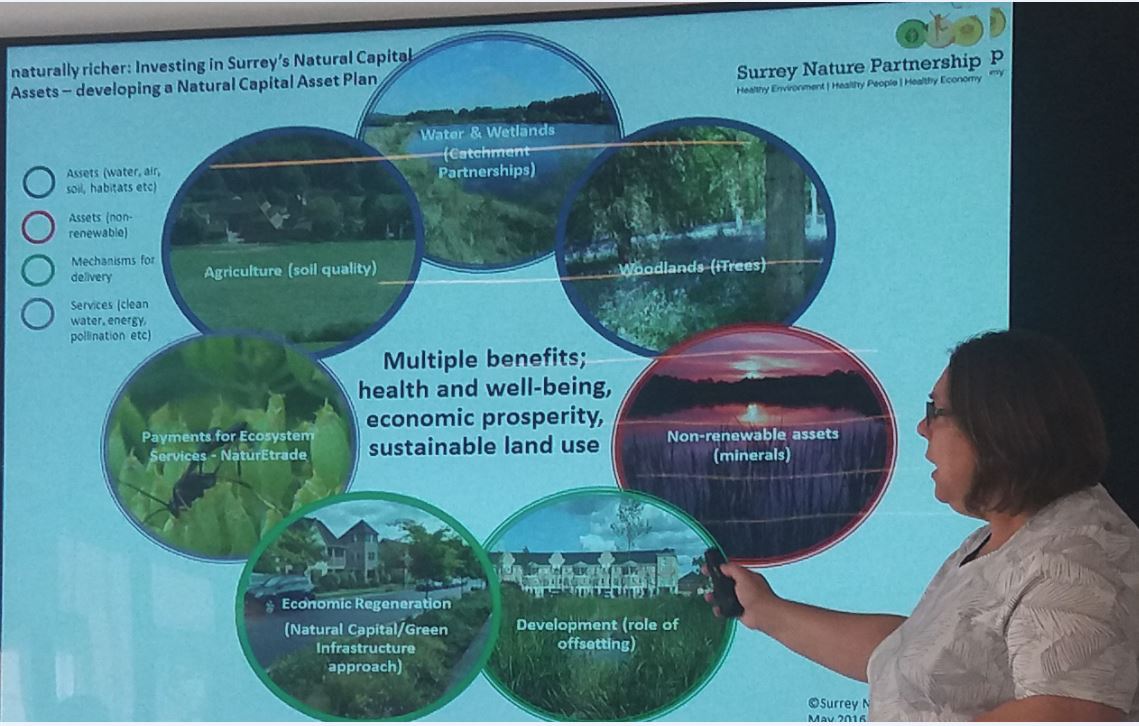 Over the last 18 months of the NaturEtrade project the OxLEL team have been working with Surrey Nature Partnership (SNP) with a view to utilising the NaturEtrade platform as a mechanism to channel Payment for Ecosystem Services (PES) investment to support Surrey's natural environment.
There is a clear need to garner such investment as the recently published State of Surrey's Nature report revealed that 12 per cent of Surrey's native species are extinct and 21% are under threat. Biodiversity is one of a number of natural capital assets and it is now well understood that there is a need to protect and improve the full range of natural assets. Flood alleviation is one such asset that is close to the hearts of many Surrey residents, especially in the town of Guildford that has suffered from a number of floods in recent decades.
This workshop, hosted by Guildford Borough Council, aimed to address a key PES question: How can novel PES offers be effectively pitched to local businesses? Sarah Jane Chimwandira from SNP introduced the workshop and explained that NaturEtrade could be a potential platform for enabling PES transactions in Surrey.
The session, which focussed on Surrey based environmental projects, was led by Propellor Associates who, through a five step process, took the group from identifying prospective businesses and their reliance on ES to setting out a pitch to present tailored PES proposals to each of the selected businesses.
This session went well beyond identifying the 'usual suspects' such as water companies, and took a mapped based approach to identifying the business surrounding Biodiversity Opportunity Areas. A diverse range of local businesses were identified ranging from locally based vineyards to online gaming companies.
This workshop coincided with the launch of Guildford Borough Council's Rural Economic Strategy 2017 – 2022 which aims to 'take forward work on natural capital approaches to properly value natural assets' in the Borough.
---
NaturEtrade in Cambridge
posted by Alistair Yeomans on May 15th, 2017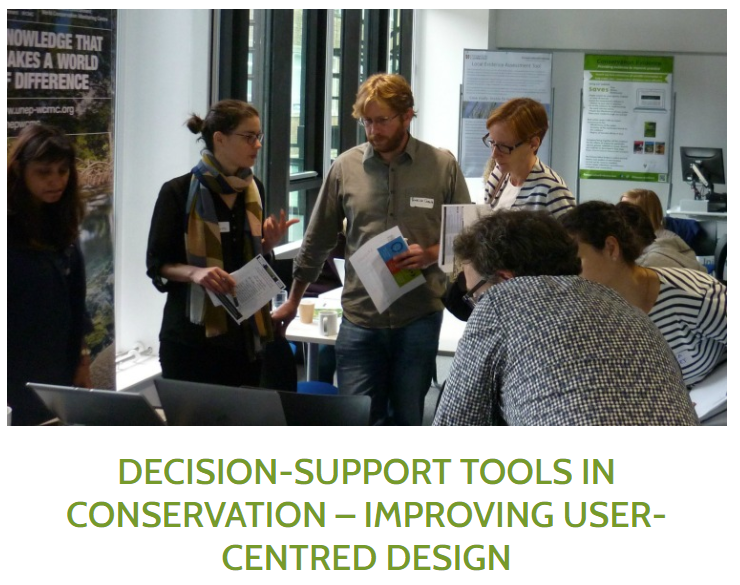 Beccy Wilebore and Peter Long presented on NaturEtrade and exhibited the tool at the 'Decision support tools in conservation' workshop in Cambridge.
Workshop date: 15th May 2017.
http://luchoffmanninstitute.org/2017/05/decision-support-tools-in-conservation-improving-user-centred-design/


---
NaturEtrade at LIFE platform meeting on ecosystem services, Estonia
posted by Alistair Yeomans on May 10th, 2017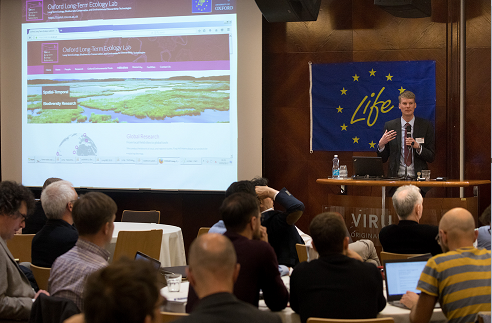 Peter Long was invited to give a plenary talk at the 'LIFE platform meeting on ecosystem services', Tallinn, Estonia on 10th May 2017. This was an opportunity to share our experience of developing a scalable web-based system for mapping ecosystem services with representatives from 50 other LIFE projects from across Europe. There was also extensive discussion of how the degree to which LIFE project enhance ecosystem service provision could be monitored and evaluated. A final highlight of the meeting was the LIFE networking drinks in a historic bar in Tallinn which served over 600 varieties of Estonian beer, but regrettably there wasn't time to sample them all.
http://ec.europa.eu/environment/life/news/newsarchive2017/june/index.htm#ecosystems


---
Naturetrade goes to Wales
posted by Alistair Yeomans on April 26th, 2017
Peter Long gave a presentation on Naturetrade at BES-BESS Ecosystem Services meeting, on 24th-25th Apr 2017 in Cardiff.
For further details please see the link below:
http://www.britishecologicalsociety.org/events/symposium-2017-bess/
---
Naturetrade engagement with multinational businesses at SSEE
posted by Alistair Yeomans on March 29th, 2017

Alistair Yeomans and Peter Long gave a talk and chaired a discussion at the Smith School of Enterprise and Environment Business Fellows' Meeting on 28th Mar 2017 in Oxford. Representatives from Circularity Capital; Mars; PWC; SAB Miller; and Shell participated.
This meeting gave a very helpful commercial perspective on possible uptake of Naturetrade by businesses. We would like to thank Dr Alex Money for organising and hosting this event.
http://www.smithschool.ox.ac.uk/network/business-fellows-programme/
---
Considering ecosystem services in systematic conservation planning in Turkey
posted by Alistair Yeomans on February 24th, 2017
Peter Long was invited to give a keynote talk on Naturetrade and facilitate at SCP workshops for the Environment Ministry in Ankara, Turkey 22-23 Feb 2017. This workshop was organized by EuropeAid project 134319/IH/SER/TR.
The government of Turkey is in the process of extending their network of protected areas such that they meet EU Natura 2000 criteria for representation of important biodiversity features. In this project, initially piloted in Central Anatolia, a Systematic Conservation Planning (SCP) procedure is being used to design an optimal protected area network. The government wishes to take account of ecosystem service provision in this process, which is why the Naturetrade project was approached to share our best practice and data on ecosystem services in Turkey, as well as advising on biodiversity and environmental modelling more generally.
---
LIFE and Ecosystem Services conference
posted by Alistair Yeomans on September 26th, 2016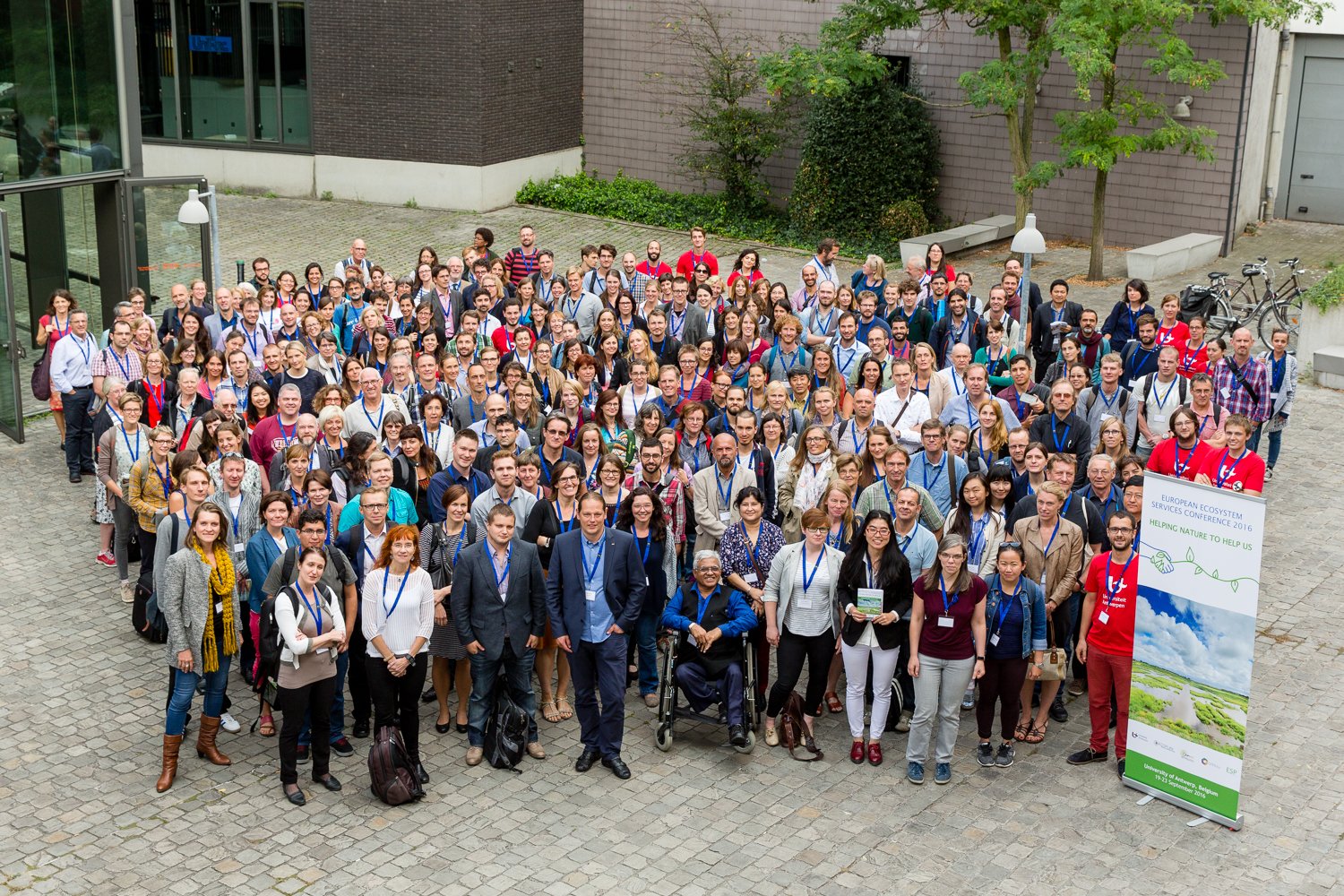 Dr Peter Long attended the LIFE and Ecosystem Services Conference 2016 'Helping Nature to Help Us' in Antwerp, Belgium, 19th-23rd September. Peter gave a presentation as part of session S10 'LIFE programme supporting societal benefits by restoring and improving ecosystem services - best practice'. His was one of fifteen talks in this session designed to share experiences of improving the mapping, monitoring, assessment and valuation of ecosystem services. The meeting generated a lot of discussion and will serve as a preparatory session for the LIFE platform meeting on Ecosystem Services scheduled for Spring 2017.
---
NaturEtrade at JULES annual meeting
posted by Alistair Yeomans on July 1st, 2016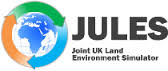 Dr Becky Willebore attended the JULES annual meeting in Lancaster, 28th-30th June. There she gave a presentation on the hydrology layer in NaturEtrade to the scientific community that use and develop the JULES model. She received great feedback on how to improve the layer even further for our project, and there was a lot of interest in NaturEtrade more generally.
---
LIFE+ MGN Conference and Field Trip
posted by Alistair Yeomans on May 8th, 2016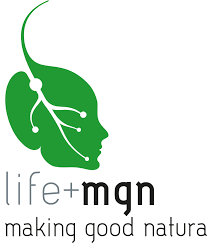 Last week Dr Beccy Willebore attended the LIFE+ MGN conference and field trip in Milan and Lombardy from the 4-6 May. The event "From ecosystem services to payments for ecosystem services" was organised by ERSAF in collaboration with the Regione Lombardia. As well as hearing about the LIFE+ Making Good Natura project, Becky had the chance to present NaturEtrade to the meeting attendees. Excellent feedback was received and there is the potential for collaboration between the two projects in future.
---
NaturEtrade Spring workshop
posted by Alistair Yeomans on April 25th, 2016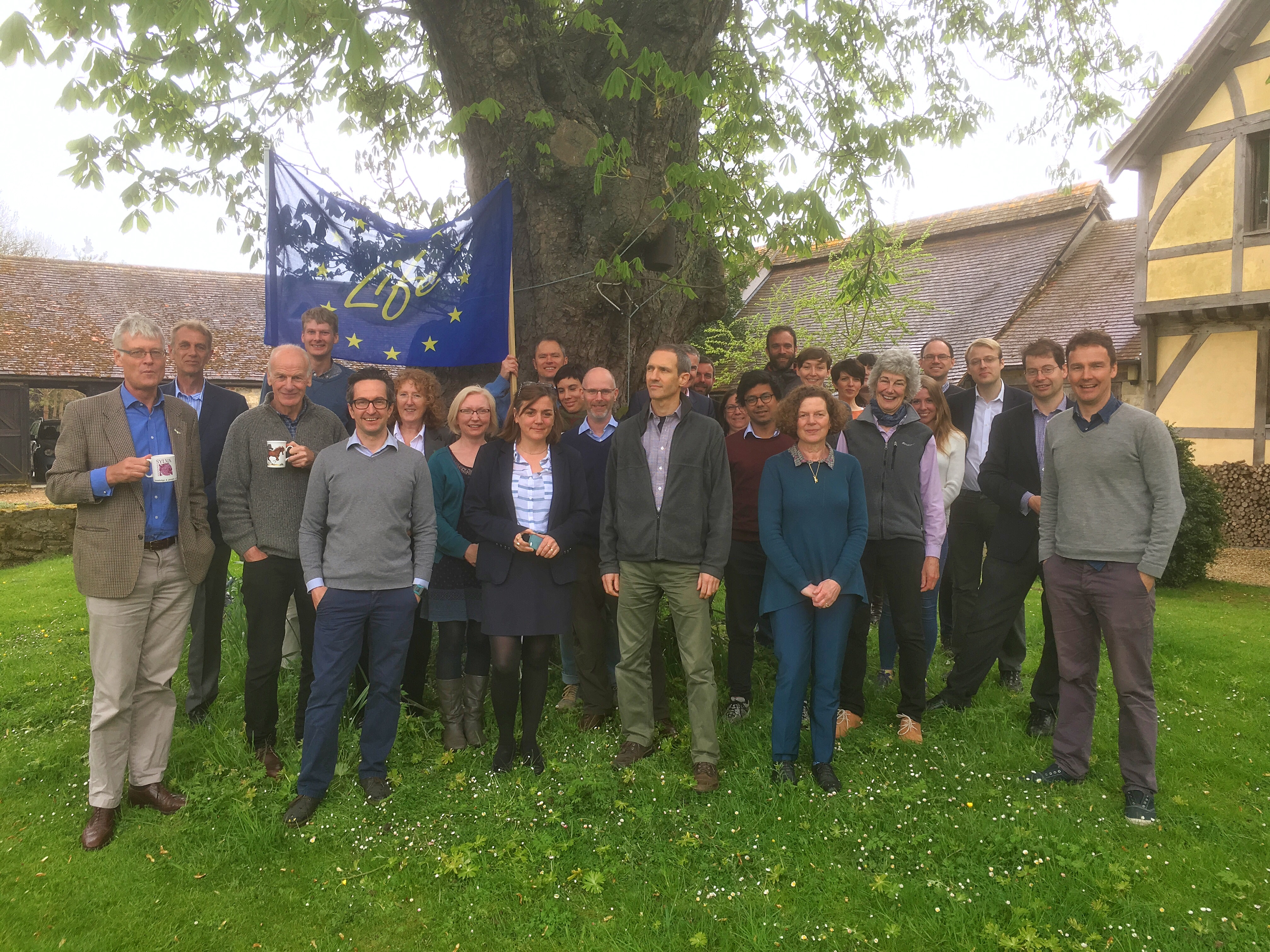 A successful workshop for the EU/University of Oxford-funded LIFE+ project NaturEtrade was held on April 22nd at the Sylva Foundation in Little Wittenham, Oxfordshire. Around 30 people attended from a range of organizations with an interest in natural capital, assessing ecosystem services and monitoring environmental change. The workshop covered the motivation for developing resource stewardship tools that combine ease of use with robust behind-the-scenes science to provide land managers with affordable, reliable ways of assessing the natural capital of their land. People at the workshop had the opportunity of trying out the NaturEtrade platform after walking round a particularly rich landscape in Little Wittenham that offered the opportunity of discussing water, pollination, land use, cultural and recreational uses of landscape, and soil erosion, all of which are features of NaturEtrade. The project is working with economists from the Institute for New Economic Thinking at the Oxford Martin School who are helping think about how best to run the sort of auctions that will maximize the impact of NaturEtrade to land owners 'selling' ecosystem services and business 'buying' these services in a novel way that complements offsetting and current government environmental stewardship funding mechanisms. Inputs from those attending the workshop will be incorporated into developments and improvements in the tool and its promotion to stakeholders.
The presentations from the workshop are available here.
We are very grateful for the Knowledge Exchange Seed Funding that we received from the University of Oxford in support of this workshop.
---
NaturEtrade at EGU
posted by Alistair Yeomans on April 22nd, 2016

This years EGU conference was attended by Dr Beccy Willebore. There she presented a poster on the hydrology layer of NaturEtrade and received excellent feedback on both the hydrology layer and the project as a whole, and took the opportunity to make contact with other projects investigating natural flood management.
---
Water sustainability: global management challenges
posted by Alistair Yeomans on April 20th, 2016

This week Dr Peter Long attended an event at Durham University titled 'A dialogue on water sustainability - management challenges from around the globe'. There he gave a presentation on 'Modelling water-related ecosystem services across Europe' in which he discussed how these are implemented and presented in NaturEtrade.
---
NaturEtrade at CIEEM
posted by Alistair Yeomans on March 24th, 2016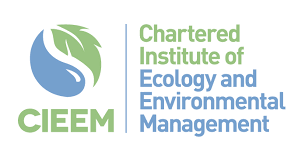 Dr Peter Long attended the Chartered Institute of Ecology and Environmental Management spring conference in London yesterday. There he gave a presentation on 'Web-based tools to map patterns of biodiversity and ecosystem service provision'.
---
Research and Innovation workshop on Biodiversity and Ecosystem Services
posted by Alistair Yeomans on March 1st, 2016

Yesterday Dr Becky Willebore attended a workshop on Biodiversity and Ecosystem Services organised by the Climate Action and Resource Efficiency Directorate of DG Research and Innovation in Brussels. As well as giving a presentation on the NaturEtrade project Becky had the opportunity to network with other EU funded projects working on aspects of ecosystem services and biodiversity.
---
NaturEtrade at NERC-STFC workshop
posted by Alistair Yeomans on January 20th, 2016

This week Dr Peter Long gave a presentation on 'Web-based environmental decision support tools' at the NERC-STFC environmental 'omics workshop in Edinburgh. As well as other tools developed by the Oxford Long Term Ecology Laboratory, Peter introduced NaturEtrade to the audience.
---
We get festive at the British Ecological Society Annual Meeting
posted by Alistair Yeomans on December 17th, 2015
Three members of the Oxford Long-term Ecology Lab presented papers at the British Ecological Society's annual meeting which was held 13th – 16th December in Edinburgh including Dr Peter Long who gave an oral presentation "NaturEtrade: creating a marketplace for ecosystem services".
---
NaturEtrade at the Congress for Conservation Biology
posted by Alistair Yeomans on August 7th, 2015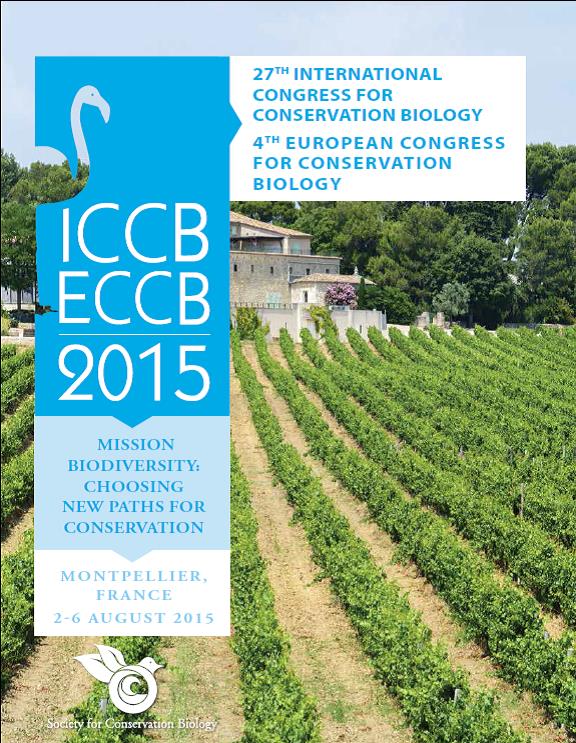 Dr Peter Long attended the joint ICCB - 27th International Congress for Conservation Biology and the 4th European Congress for Conservation Biology this week in Montpelier, France. There, Peter gave a presentation and live demonstration of NaturEtrade to the c. 100 delegates who attended his session. The audience was made up of a range of ecology and conservation researchers, policy makers and field-based practitioners - many of whom have been added to our mailing list to receive future updates on the project.
---
A natural capital investment strategy for Surrey workshop
posted by Alistair Yeomans on March 6th, 2015

Two of our project members, Dr Gill Petrokofsky (University of Oxford) and Alistair Yeomans (Sylva Foundation), had the pleasure of attending a natural capital workshop organised by the Surrey Nature Partnership in Guildford this week. There, they were able to introduce NaturEtrade to the meeting attendees, and propose it as a tool that could be useful to County Councils and Wildlife Trusts when identifying potential payment for ecosystem services business models. There was plenty of interest in NaturEtrade, both as a trading tool but also for use as a monitoring instrument.
---
NaturEtrade at Natural Capital Workshop
posted by Alistair Yeomans on January 30th, 2015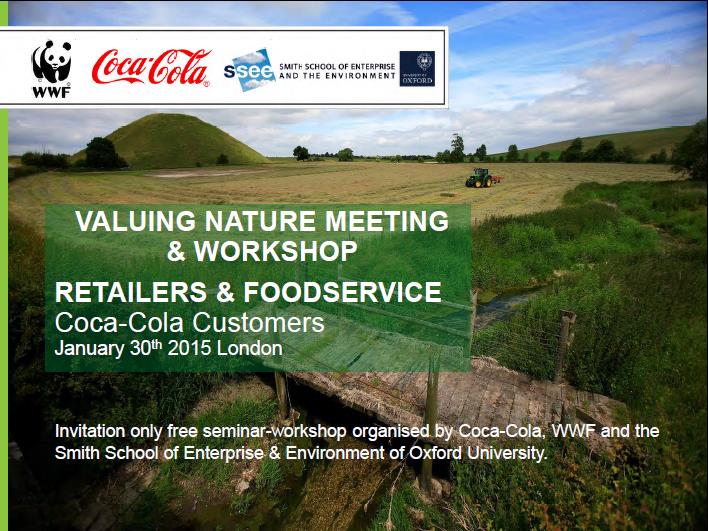 This week Professor Kathy Willis introduced companies involved in the retail and food service to the concept of NaturEtrade in her presentation at the Valuing Nature meeting and workshop in London, convened by Coca Cola, WWF and the Smith School of Enterprise and Environment. There was great interest from the meeting attendees, who had the opportunity to discuss natural capital and how it relates to the food and retail service sectors, the business case for valuing natural capital and how natual capital can have implications across the value chain.
---
NaturEtrade at BES-SFE annual joint meeting
posted by Alistair Yeomans on December 15th, 2014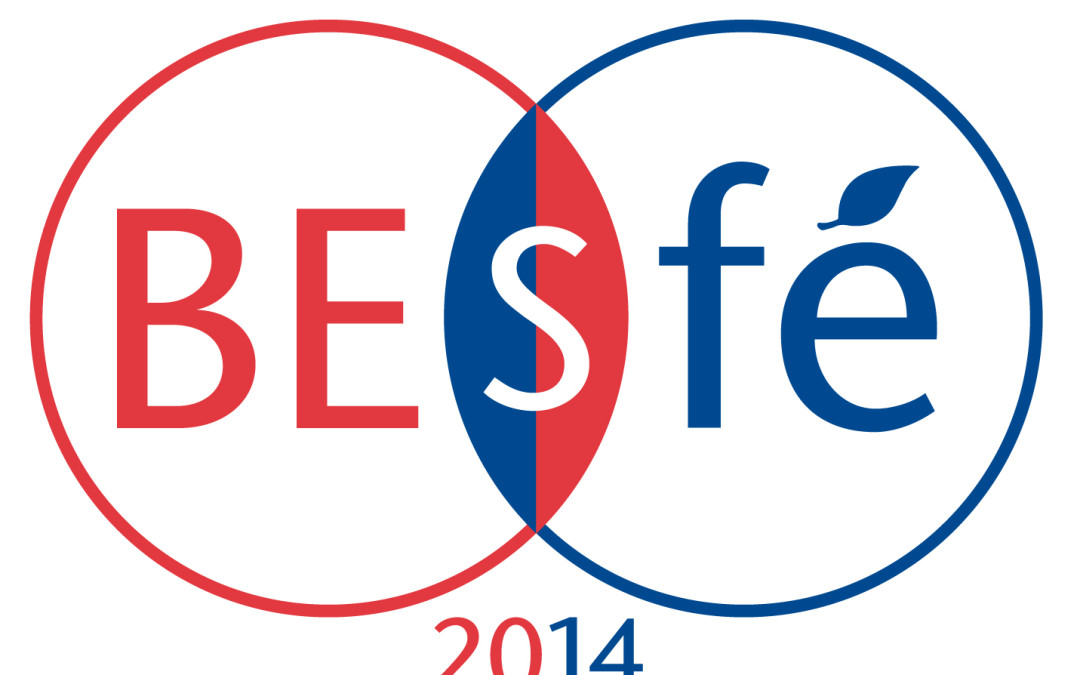 Last week Dr Peter Long attended the British Ecological Society-Societe Francaise d'Ecologie annual joint meeting in Lille, France. Peter gave a presentation on NaturEtrade and introduced the algorithms behind the tool to an audience of ecology and conservation field based practitioners. The c. 100 people in attendance gave useful feedback and many have been added to our mailing list.
---
NaturEtrade at Royal Geographical Society
posted by Alistair Yeomans on November 15th, 2014

This week the Royal Geographical Society held a meeting on 'Integrating Technologies and Field Work' to exchange knowledge about the use of big data for conservation purposes. Dr Peter Long attended and gave a demonstration of NaturEtrade to the c. 200 attendees.
---
NaturEtrade at IUFRO
posted by Alistair Yeomans on October 9th, 2014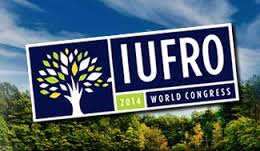 Dr Gillian Petrokofsky attended the International Union of Forest Research Organizations (IUFRO) World Congress in Salt Lake City, USA. There she introduced NaturEtrade as an alternative to business-as-usual sustainable forest management through grants. This was positively received by the audience, and we made contact with some delegates from Croatia, which will be used as a demonstration region in this project.
---
NaturEtrade Autumn workshop
posted by Alistair Yeomans on September 23rd, 2014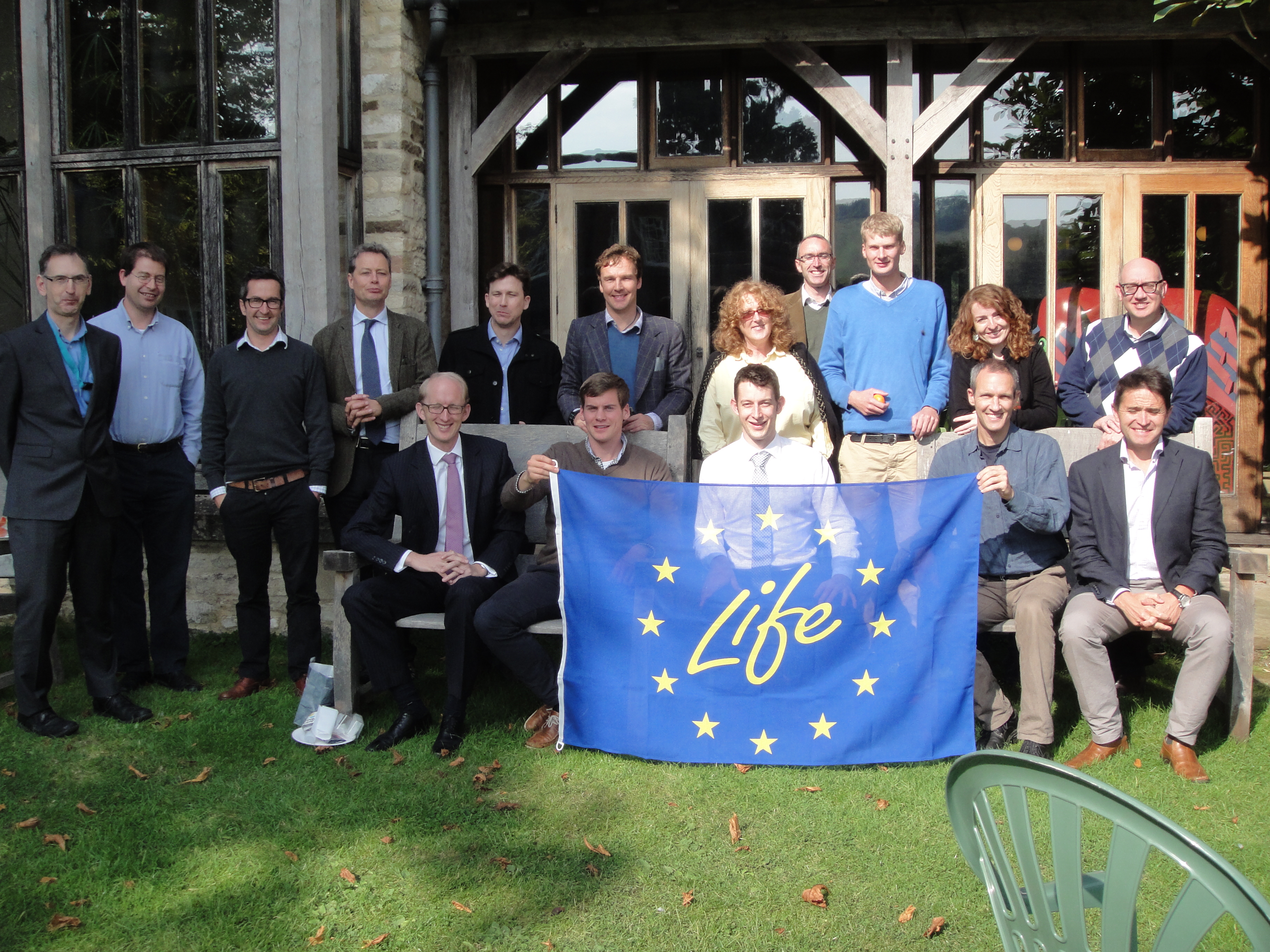 This first workshop was held on 22nd September 2014 for 9 external people representing business, wildlife trusts, local government, academic research and land management (including large estate management). The most important outcome of the meeting was great interest in the project and a commitment from all attendees to engage with us as we develop this tool. The feedback on developing the contract between the ecosystem service seller and buyer was particularly useful.
---
NaturEtrade at Eco**2
posted by Alistair Yeomans on September 11th, 2014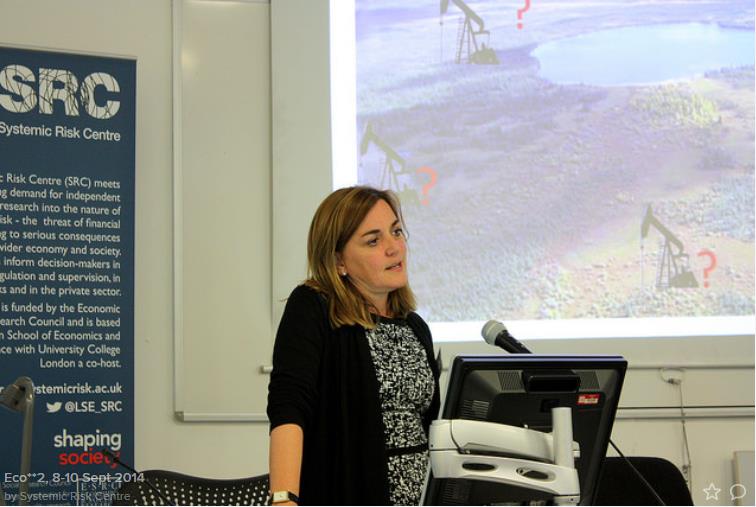 Professor Kathy Willis attended Eco**2: Application of ecological and economic ideas at the London School of Economics this week where she presented a keynote talk and discussion on the novel aspects of NaturEtrade and its potential use as an alternative to business-as-usual biodiversity conservation. The c. 200 delegates gave a positive reception to the concept of NaturEtrade.
---
NaturEtrade LIFE+ project launches in Copenhagen
posted by Alistair Yeomans on October 28th, 2013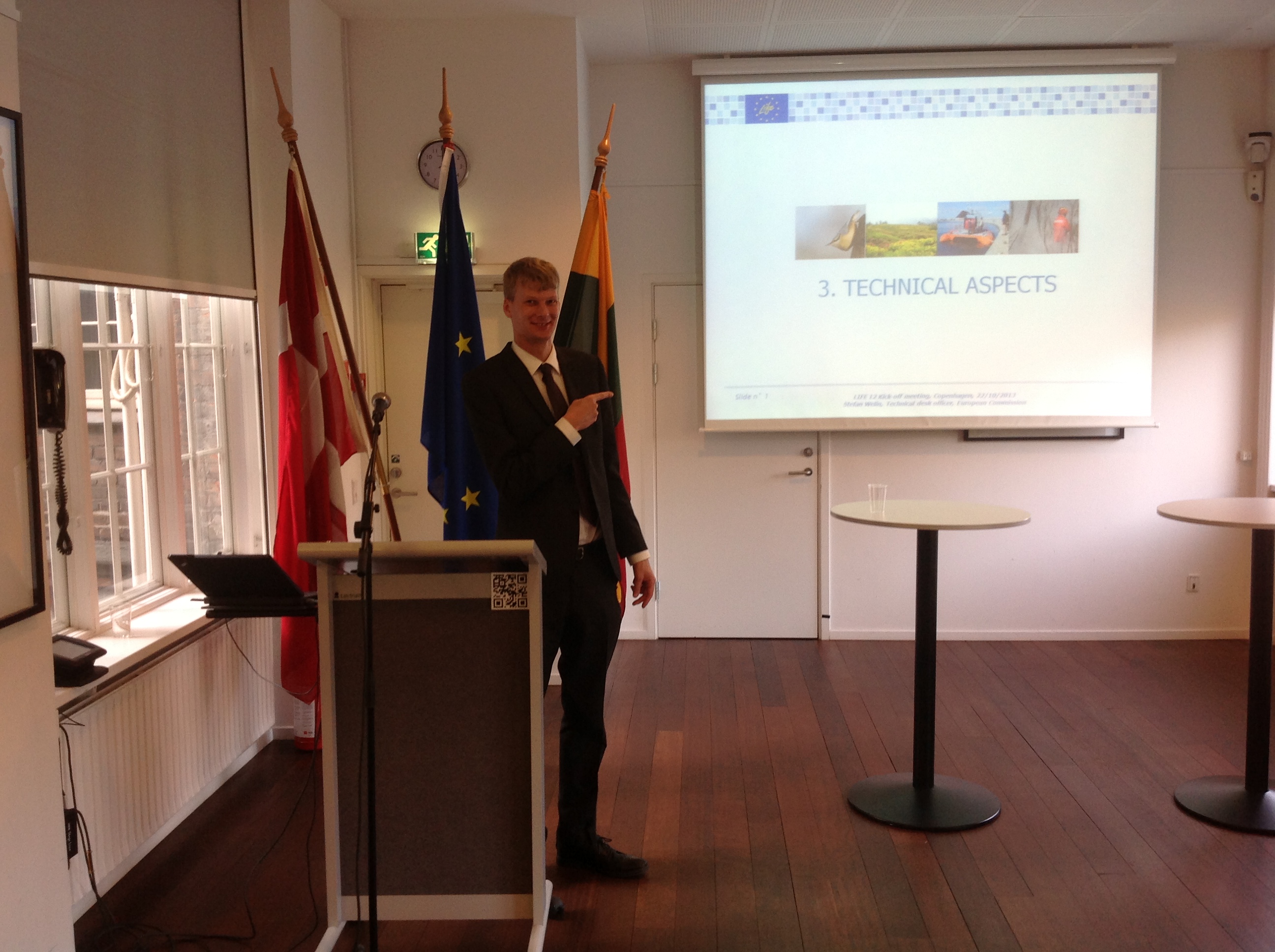 This week the NaturEtrade project officially started with a kick off meeting at European Union offices in Copenhagen. The project is being led by the University of Oxford with the support of the Sylva Foundation.
Dr Peter Long (University of Oxford) and Alistair Yeomans (Sylva Foundation) attended the meeting, and gave a presentation on the scope of this EU match-funded project.
Background and aims:
This project will run for 5 years and aims to develop a web-based system that enables EU landowners to assess the provision of ecosystem services on their land, and then trade these services.
Main EU policies targeted:
The main EU policies that the work aims to help address are:
Reduction of loss of EU natural habitats (Directive 92/43/EEC)
Sustainable economic growth by maintaining ecosystems and their services (COM(2011)17)
Active involvement of EU citizens in biodiversity conservation (COM(2011)244 final)
This News item originally appeared on the Sylva Foundation blog on October 24 2013.
---
Successful LIFE+ project bid: "NaturEtrade: creating a marketplace for ecosystem services"
posted by Alistair Yeomans on July 4th, 2013
Oxford Biodiversity Institute has been successful in the LIFE+ 2012 call for proposals with a project, "NaturEtrade" that will explore the possibility of creating a marketplace for ecosystem services. The European Commission has approved funding for 248 new projects under the LIFE+ programme, the European Union's environment fund. The projects cover actions in the fields of nature conservation, climate change, environmental policy and information and communication on environmental issues across all Member States. Overall, they represent a total investment of some EUR 556.4 million, of which the EU will provide EUR 281.4 million.
Environment Commissioner Janez Potočnik said: "The LIFE+ programme continues to provide vital funding for innovative projects. These new projects will make a big contribution to protecting, conserving and enhancing Europe's natural capital. They will support the goal of turning the EU into a resource efficient, greener and more competitive low-carbon economy."
A key partner in NaturEtrade with the Biodiversity Institute will be the Sylva Foundation, which has an impressive track record of working with private woodland owners in Britain to improve the environmental, social, and economic values of British woodlands.
Details of NaturEtrade can be found on page 151 of the downloadable EU booklet describing all the successful Environment Policy & Governance projects (pdf).
---